Difference between a human and a fashion figure
April 29, 2020 • 2 min read
Quarantine could get boring. I wanted to begin the process of learning design, particularly fashion. I felt I could gain some credibility before college starts by doing so.
But if you want to learn something especially a subject of such enormity, it's hard to figure where to start from.
Under the ongoing circumstances, only online learning is plausible. I browsed through Udemy, a reliable source for learning online. I sought after fashion courses and found many on this platform.
I decided to go with the course, Basic Fashion Illustration. I chose this course because it was an introduction to the anatomy of a basic fashion figure. The first thing that came to my mind: what is different in a fashion figure from a human figure?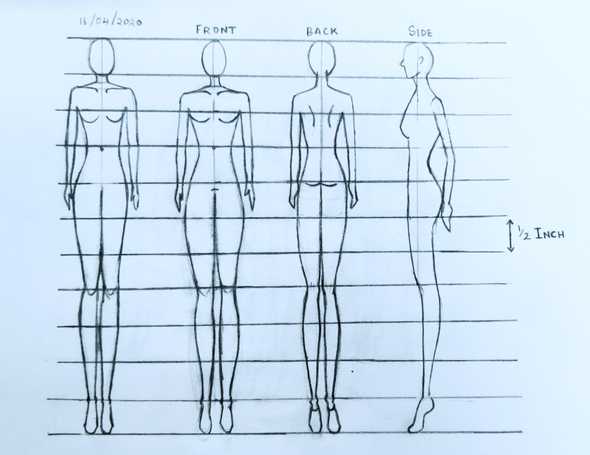 It all begins with the height of the respective figures. So a typical human figure's height is equal to the eight times the height of its head. Now a quintessential fashion figure is equal to the nine times the height of its head. This is in consideration of the fact that the heights of the head of both figures are the same.
That's why fashion figures are taller.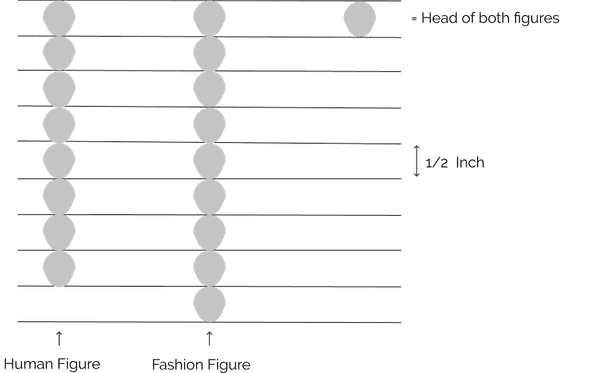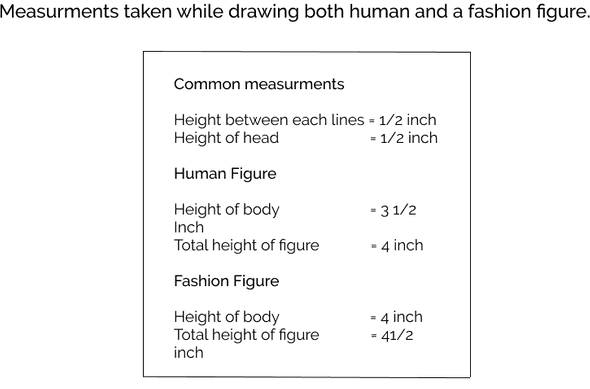 There is a reason as to why fashion figure illustrations are taller than human figure illustrations. This has mainly got to do with the fact that fashion models are taller than an average human.
Why are fashion models ideally slender and taller than regular humans?
Fashion models have become an indispensable part of the fashion business. They walk shows and also play a pivotal role in the outreach of a brand.
So when models ramp walk in fashion shows the primary goal is to manifest the clothes of the designer. Models are somewhat of a mannequin when it comes to showing off products.
Models are only a medium of manifestation that is to say they have to render the clothes to give it a "hanger effect".
"Hanger effect" is a term coined to imply metamorphically, the effect the models give to clothes. It literally means to say how clothes hang on a hanger in our cupboards.
So to showcase this "hanger effect", models and figures need to be taller and slender. This being in comparison to average human height and weight. The height approximately ranging between 5 ft 9" (1.75 m - 1.82 m) to 6 ft and weight being 113 pounds or 50 kg.
Choosing taller models is better from a business standpoint as well. The taller the person, the easier they are to view on a ramp or even through a crowd. Even from a traditional point of view, models have always been tall and slender.
Regular human figures depict normal human body type so it looks boxier and fleshier.
This is the reason why we illustrate fashion figures as taller and slender, not similar to human figure illustrations.