The Future of Fashion - Sustainability
June 30, 2020 • 4 min read
What is Sustainable fashion?
Sustainable fashion is a movement and process of promoting change of products, system and the business of fashion towards greater ecological integrity and social fairness. Sustainable fashion concerns more than addressing fashion textiles or products. It comprises addressing the whole system of fashion to progress towards a more eco-friendly place.
Why Sustainable Fashion?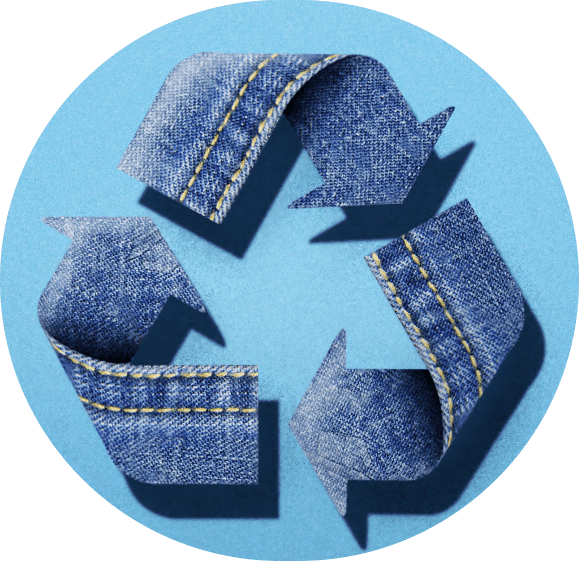 Sustainable fashion is the most spoken about today. This is because fashion industry is the second most polluting after the oil industry. With global environmental crisis on the rise it is crucial that the fashion industry doesn't contribute to its increase. The fashion industry is huge and has lot of other industries associated with it like, transportation, dye, print, fabrics, accessories, components of clothing, etc.
All these industries pollute a lot, in order to reduce the effects it is quintessesntial that they follow sustainable practices. Sustainable fashion is the most trending topic of the fashion industry and the basis of the future of the fashion world.
Sustainable fashion is all about being eco-friendly. There are many ways to achieve this. For example, envirement-friendly materials and fair trade, etc. However, I think that primarily using eco-friendly fabrics and materials is the most crucial as they can be very polluting to make like synthetic materials.
There are many companies that are all about sustainable fashion. They focus on using sustainable fabrics and materials and innovate materials based on sustainablity.
Sustainable innovations by companies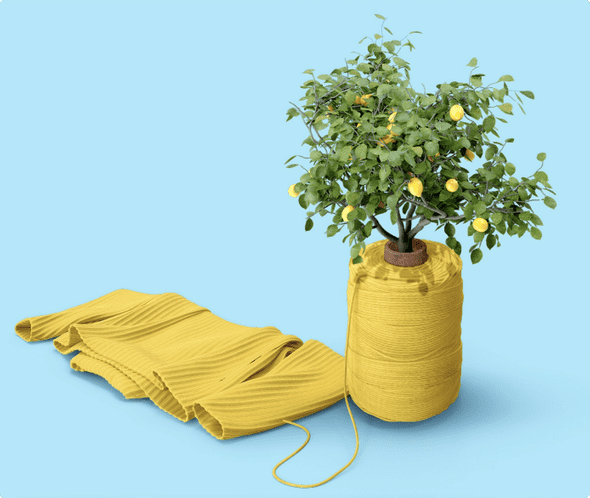 AlgiKnit - is a biomaterials company integrating science and design into textile production. AlgiKnit develops biomaterials from the most renewable and fasted growing organisms on earth. It produces textile fibres extruded from kelp, a variety of seaweed. The extrusion process turns the biopolymer mixture into kelp-based thread that can be knitted or 3D printed to minimize waste. The final knitwear is biodegradable and can be dyed with natural pigments in a closed loop cycle.
BioGlitz - This company produces the world's first biodegradable glitter. Based on a unique biodegradable formula made from eucalyptus tree extract, the eco-glitter is fully biodegradable, compostable and allows for the sustainable consumption of glitter. It does not cause any environmental damage associated with micro plastics.
Flocus - The company produces natural yarns, fillings and fabrics made from kapok fibres. The kapok tree can be naturally grown without the use of pesticides and insecticide in arid soil not suitable for agricultural farming, offering a sustainable alternative to high water consumption natural fibre crops such as cotton.
Frumat - The brand uses apples to create a leather-like material. Apple pectin is an industrial waste product which can be used to create sustainable materials that are totally compostable. Whilst still being durable enough to create luxury accessories. The leathers can be dyed naturally and tanned without chemically intensive techniques.
Mango Materials - The company produces biodegradable bio-polyester that can be used as a sustainable alternative to the present polyester utilized in the fashion industry. Microfibres produced from the biopolyester can biodegraded in many environments, including landfills, wastewater treatment plants, and the oceans. It helps to prevent microfibre pollution and contributing to a closed-loop bio economy for the fashion industry.
Nano Textile - It offers a sustainable alternative to binder chemicals normally used to attach finishes onto a fabric. Its technology embeds fabric finishes directly into fabric using a process called Cavitation and can apply to a range of products such as antibacterial & antiodor finishes or water repellency. This protects the end-user and the environment from the leaking of hazardous chemicals.
Orange Fiber - This Italian company manufactures natural fabrics from citrus by-products. Orange Fiber is made by extracting the cellulose from the fibres that are discarded from the industrial pressing and processing of oranges. The fibre, through nanotechnology techniques, is enriched with citrus fruit essential oils, creating a unique and sustainable fabric.
PAPTIC - It manufactures bio-based alternative packaging materials that are made from sustainably sourced wood fibres. The material has the unique properties of paper and plastic commonly used in the retail sector, but with a much higher tear resistance than paper. The material can be recycled alongside cardboard.
Provenance Biofabrics - Provenance bio-engineers offer a true leather equivalent by programming the self-assembly of collagen molecules the building blocks of leather. This next generation fabric delivers a more efficient and sustainable alternative to leather without harming animals.
PlanetCare - It has developed a microfibre filter to be integrated in washing machines, that can capture microplastics before they are released in wastewater. The system works on the microfiltration of water based on electrically charged fibres and membrane nanotechnology. This technology contributes to reducing microplastics pollution ending up in the ocean.
Reverse Resources - This platform enables fashion brands and garment manufacturers to address pre-consumer waste for industrial upcycling. The Software as a Service (SaaS) platform allows fabric and garment factories to map and measure leftover fabrics and scraps so that these become traceable through their following life cycles. By mapping the waste material in the factory, these resources can eventually be reintroduced into the supply chain, limiting the use of virgin materials.
Good on You - This mobile app provides ethical ratings for about 1,000 fashion brands rated on their impact on people, the planet and animals. It is built on a robust brand rating system which aggregates standards, certifications and publically available data sources into a simple, accessible 5-point score to P transparency across the fashion industry and to allow customers to make conscious purchasing decisions.
Style Lend - It is a fashion rental marketplace. AI and machine learning is used to match users based on fit, as well as style. By renting out garments consumers can extend the life cycle of clothing and delay it from going into landfills.